The Mission Statement for Scientific Instrument Manufacturing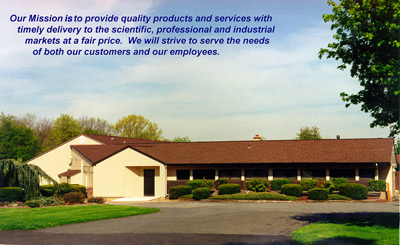 Mission Statement

Our Mission is to provide quality products and services with timely delivery to the Scientific, Professional and industrial markets at a fair price. We will strive to serve the needs of both our customers and our employees.

The Mission Statement for Scientific Instrument Manufacturing and our parent company Scientific Instrument Services has remained unchanged since we were founded more than 30 years ago.
We have a talented team of engineers, scientists and manufacturing professionals who are dedicated to serving you with a goal of providing value to every relationship.
Copyright 2008-2020 - Scientific Instrument Services - All Rights Reserved