ISO Quality and Certification
ISO 9001-2008 Certified
In 2001 Scientific Instrument Services received its first ISO 9001-2008 Certification for all of our shops as well as our order processing operations. As part of the ISO process, we conduct regular internal audits and we are audited yearly by NQA Global Assurance, and independent ISO auditor. In December 2007 we were issued a second ISO certification after NQA conducted the second major complete audit of our facilities and procedures
The quality of all of our manufactured and repaired parts is very important at SIS. We are constantly improving our techniques to enable us to produce higher quality products and services. We have the latest computerized quality control measuring equipment for the inspection of completed and in process parts. In addition we utilize standard manual measuring systems throughout the manufacturing process to insure efficiently produced, quality parts. All production runs are QC inspected initially and then throughout the process for key parameters, before final inspection is done on the completed parts.
ISO 13485:2003 Certified
In 2011 Scientific Instrument services received its first ISO 13485:2003 certification for medical machining/assembly.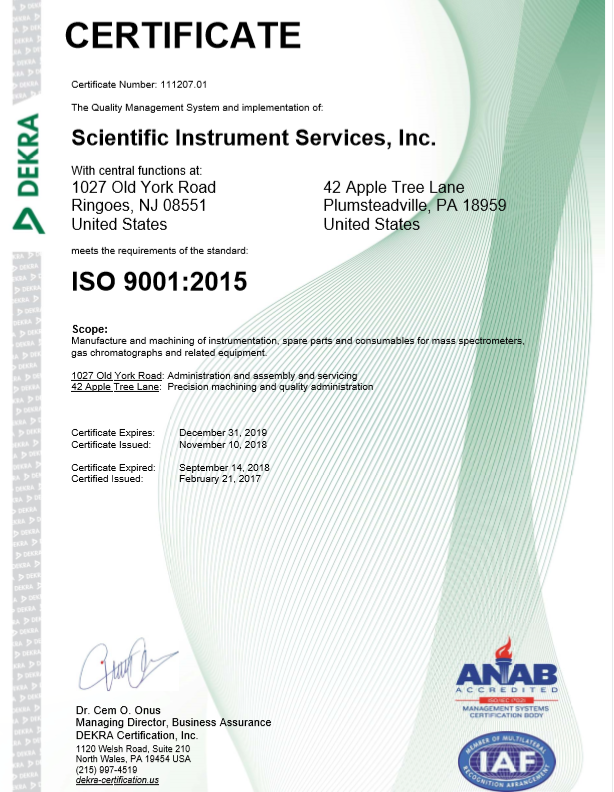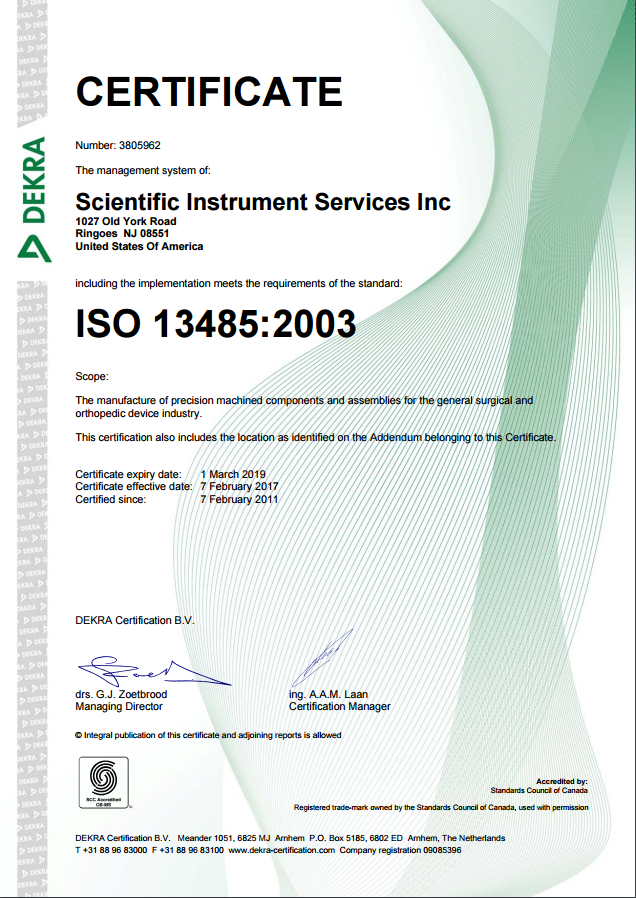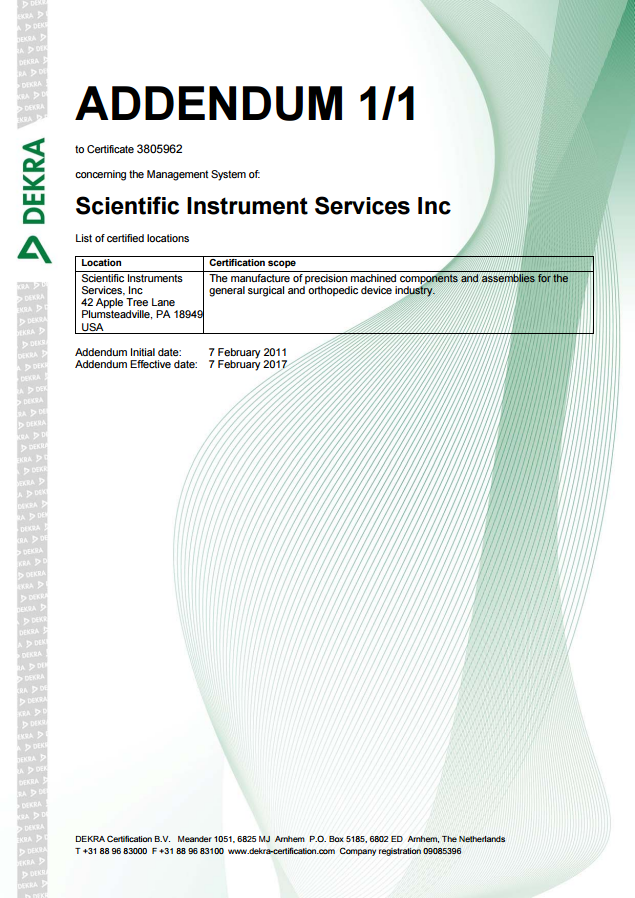 Copyright 2008-2018 - Scientific Instrument Services - All Rights Reserved